Product Description
This Moisture-Proof Glass Beads is European Standards .
Glass beads for Road Marking(EN1423/EN1424)
Type

Size Range

Beads Retained(%)

EN1424

355-1180um

1180um

0-2

1000um

0-10

850um

5-20

600um

45-85

355um

95-100

EN1423

125-710um

710um

0-2

600um

0-10

355um

30-70

212um

70-100

125um

95-100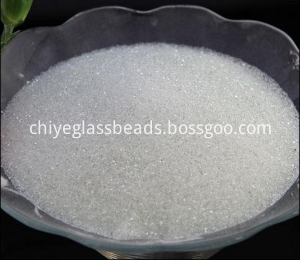 Moisture-Proof Glass Beads
Coat regular glass bead with a special type of coating during production to increase the hydrophobicity of glass bead.
The Moisture will not adhere on the surface of this type of glass bead easily under conditions of rainy and/or foggy days,so that the negative effect to reflectivity by bad weather will be decreased.

These beads are coated with a special coating during the manufacture of the glass beads. In the rainy and foggy weather, the moisture can not easily adhere on the surface of glass beads, so the effection on reflectivity caused by bad weather will be reduced. The granulometry of this type glass beads is the same as non-coated glass beads.
The glass bead can be produced based on the standard of countries or areas, such as EN1423/1424, AASHTO M247, BS6088, JIS R3301 and KS L2521 etc.