Product Description
PRODUCT DESCRIPTION
Road and Line Marking Paint Reflective Glass beads are solid, spherical glass beads for use with road marking materials such as Road and Line Marking Paint Water Based, Solvent Based and Thermoplastic.
INTENDED USES
Solid glass beads for use with road marking compounds, Class A and Class B are high quality glass microspheres resulting from the specialised processing of selected glass culet.
Road Marking Paint Reflective Glass Beads are a major factor in increasing road safety in an economical manner. Thanks to the beads` retro-reflective action at night, a vehicles headlight beam is returned to the drivers eye.
The microspheres not only multiply the visibility of the markings at night, but also increase the markings durability in general. Road marking reflective glass beads are used as a drop agent and as premix beads for road marking materials.
CHARACTERISTICS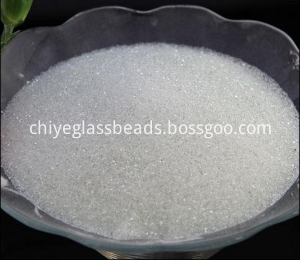 Increase visibility of road markings at night

High durability
Moisture-Proof Glass Beads
Coat regular glass bead with a special type of coating during production to increase the hydrophobicity of glass bead.
The Moisture will not adhere on the surface of this type of glass bead easily under conditions of rainy and/or foggy days,so that the negative effect to reflectivity by bad weather will be decreased.
These beads are coated with a special coating during the manufacture of the glass beads. In the rainy and foggy weather, the moisture can not easily adhere on the surface of glass beads, so the effection on reflectivity caused by bad weather will be reduced. The granulometry of this type glass beads is the same as non-coated glass beads.
The glass bead can be produced based on the standard of countries or areas, such as EN1423/1424, AASHTO M247, BS6088, JIS R3301 and KS L2521 etc.