Product Description
Sand Blasting Glass Beads For Sandblasting Machine
It take a compressed gas as the power to form a high-speed jet to shoot glass beads on surface of work-piece that causes changes on surface and shape of the work-piece. Due to the glass beads` impact to surface, it makes the surface a certain of cleanliness and different roughness.
Sand Blasting Glass Beads
• It improves the mechanical properties of surface so as to enhance the fatigue-resistance of work-piece.
Glass Beads for Sandblasting Machine
• It provides with parts-surface a controllable rough-surface to increase the adhesion with the paints, to extend the durability of the paints and it is also benefit to the flow and decoration of paints.
Glass Beads for Blasting
The glass bead can be produced based on the standard of countries or areas, such as EN1423/1424, AASHTO M247, BS6088, JIS R3301 and KS L2521 etc.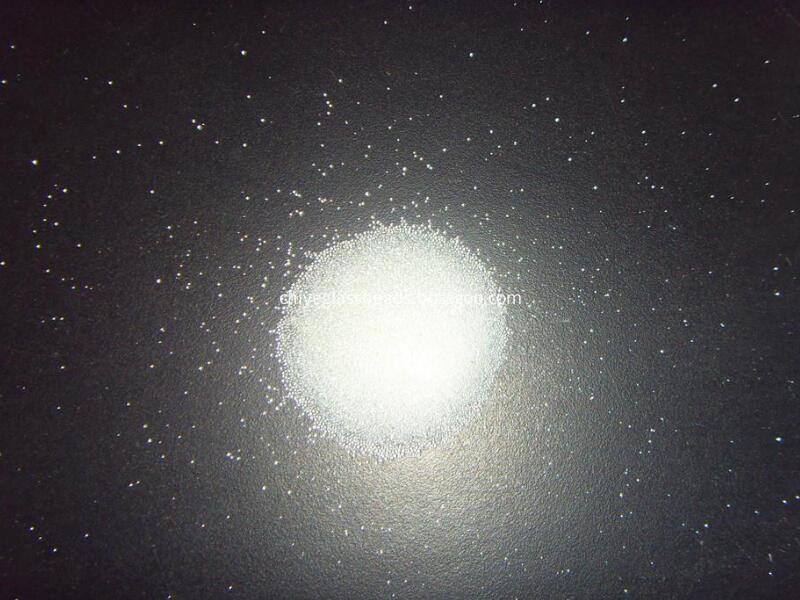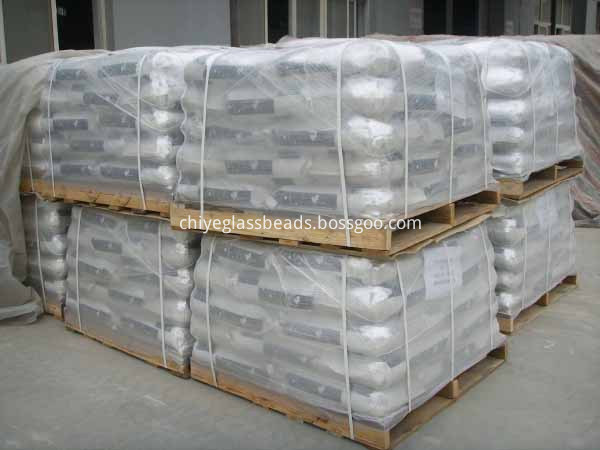 Chiye Glass Bead (Hebei) Co., Ltd, which was set up in 1998, is the biggest and specialized supplier of glass bead for road reflectivity in China now. It locates in Langfang city that is 50 kilometers far from southeast of Beijing, and around 100 kilometers far from Xingang port of China.
The company owns 28 glass bead production lines for producing various glass beads with annual output of 100.000MT. ISO9001 Quality management system and IS014001 Environment management system certified.
The Brand of our glass bead "Chiye" has been recognized as "Famous Brand" through continuate technological innovation & accumulation of productbn experience of years. Our glass beads have been certified as qualified product by National Center for Quality Supervision & Inspection of Traffic Safety Facilities, and recognized as "Well-known Famous Product of China". "Chiye" Brand is the "Famous Brand of Hebei Province.
We obtained CE certificate in September of 2005 and KS certificate in December of 2006. Our products have been exporting to more than fifty countries and areas including US, Canada, UK, France, Spain, Denmark, Korea, India etc.
We keep our tenet of sincere communication and priority quality, and we focus on providing excellent service and product to customers. We genuinely hope we can start cooperation with your esteemed company under the basis of mutual-benefit and promote mutual-development.