Product Description
Size Range 0.85-1.4mm Big Glass Beads
This diameter of this series glass bead is two or three times bigger than regular beads. The surface part beyond paints is higher than regular beads; hence the reflectivity of road marking has been increased, especially in rainy, foggy areas.
The diameter is 850-1400um (20-14mesh) with ≥80% of roundness. The special coating on the surface of glass bead can improve the adhesion between paint and glass beads, thus the longevity can be increased.
Size Range 0.85-1.4mm Big Glass Beads

The glass bead can be produced based on the standard of countries or areas, such as EN1423/1424, AASHTO M247, BS6088, JIS R3301 and KS L2521 etc.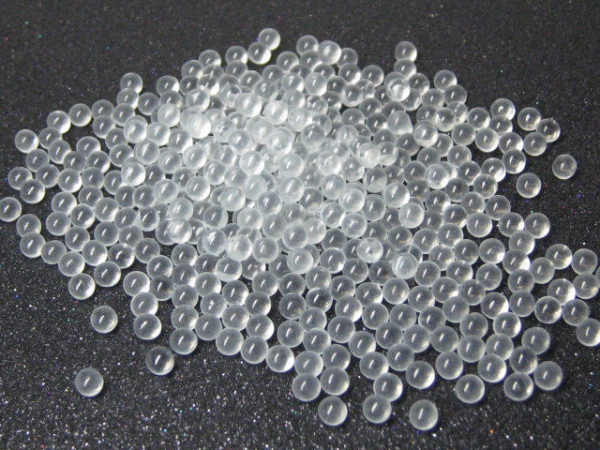 Chiye Glass Bead ( Hebei ) Co.,Ltd, which was set up in 1998, is the biggest and specialized supplier of glass bead for road reflectivity in Asia.
With high quality of products and service , almost 100,000 tons glass beads have been exporting to more than forty countries and areas.
Our company mainly manufactures Drop-on Glass Beads, prermix Glass Beads ,Blasting Glass Beads, Grinding Glass Beads and other reflective glass beads.
Moreover, We can produce micro glass beads for road marking based on the standard of EN1423/1424, AASHTO M247, BS6088, JIS R3301,KS L2521 etc.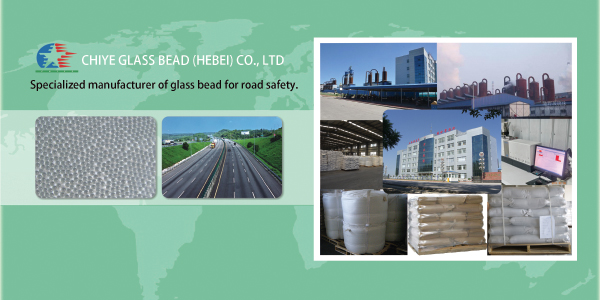 Certificates
CHIYE has proceeded ISO9001,ISO14001 and obtained CE , KS , JIS certificate.