Product Description
Glass Bead is colourless and transparent ball, no visible bubbles and impurity.

And available for different uses, including surface treatment, road marking, reflective, decorative,road marking paint, reflective paint, road line marking, road marks, marking road paint, thermoplastic reflective glass beads, road marking glass beads and etc.
Glass beads are tiny spheres of glass that are used in paint and durable road markings to reflect light back to the driver in dark or poor weather conditions-improving safety and visibility. The glass beads play a very important role in the road safety .During day time the white road marking material gives the sufficient visibility as a contrast to the asphalt. In the night time contrast of the white line is not sufficient and must be improved by adding light reflective glass beads.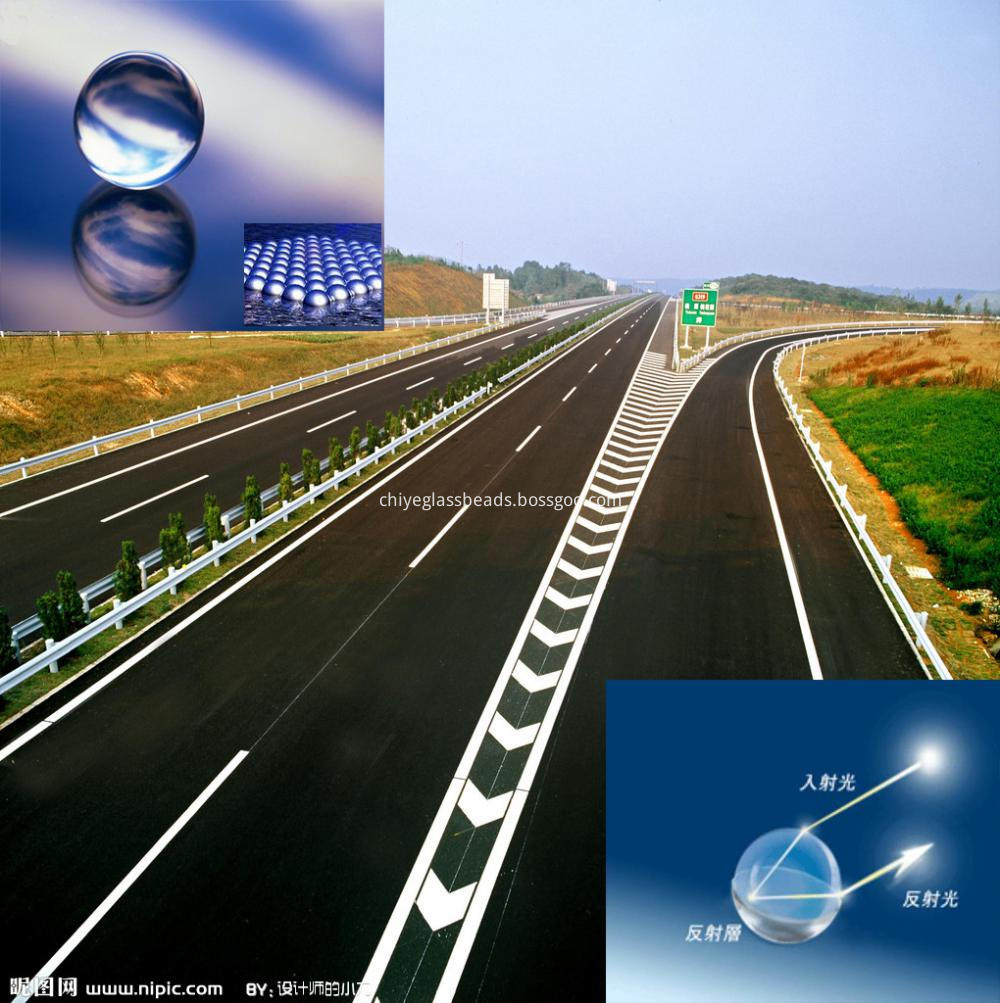 KS L2521(Korea Standards) Glass Beads for Reflective Roadmarking