Product Description
JIS R3301-1 Standards Roadmarking Glass Beads
During the process of road work, drop glass bead onto the road line painted with thermoplastic paint which is heated to certain temperature while the paint is still wet, thus to increase the reflectivity of road marking.
Reflective glass beads, these beads are especially made for use in road marking paints and thermoplastics to provide excellent night retro-reflectivity.
Physics and chemistry function
| | | |
| --- | --- | --- |
| Item | Standard | Result |
| Specific gravity(g/cm3) | 2.4--2.6 | 2.54 |
| Refractive index | ≥1.5 | 1.52 |
| Spherical beads (%) | >80 | 82.5 |
THE SIEVE ANALYSIS
JIS R3301-1

Diameter (μm)

Standard Retain (%)

>= 850

0

600--850

5--30

300--600

30--80

106--300

10--40

<= 106

0--5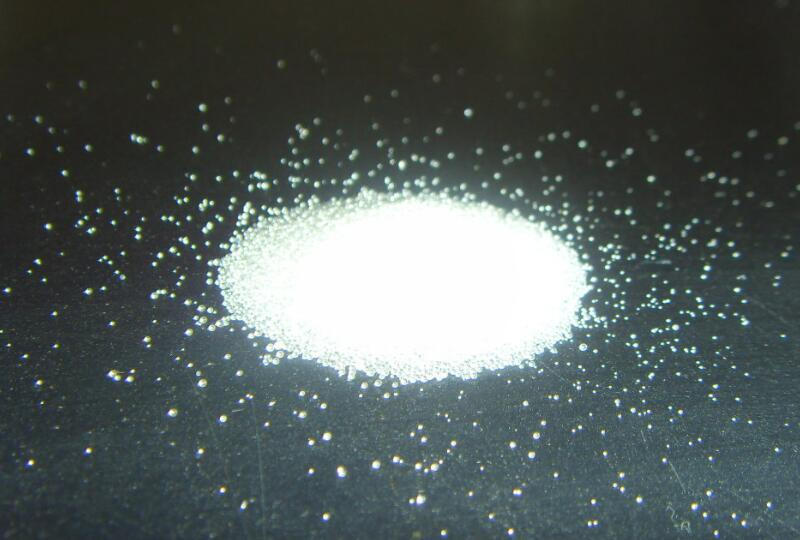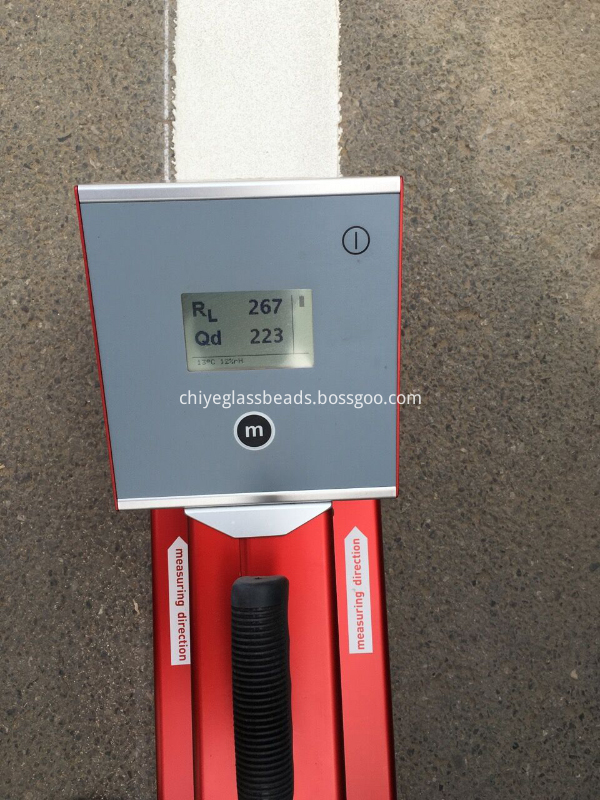 ChiYe mainly manufactures Drop on Glass Beads, Intermix Glass Beads, Adhesive Glass Beads, Moisture-Proof Glass Beads, Dual-Coated Glass Beads, S-Brialliance Glass Beads, Blasting Glass Beads, Grinding Glass Beads, Twinkling Big Glass Beads, Glass Particles and so on.
Moreover, every kind of glass beads can be produced based on the standard of countries/areas and the requirements of customer, such as EN1423/1424, AASHTO M247, BS6088, JIS R3301,KS L2521 and other glass beads for road marking.
After perpetual technological innovation and accumulative experiences in years, CHIYE Brand is rated as `well-known trademark` and also has been evaluated as `Chinese Recognized Brand Product` by the Engineering Test Center of the Ministry of Communications of PRC. We have obtained CE certificate in Sept.2005 and KS certificate of Korea in Dec.2006. In 2007 we joined in ATSSA to be its member. Our products are exported to more than 50 countries, such as The United States, Canada, Britain, France, Spain, Denmark, Korea, India and others.
ChiYe located in Langfang city that is in the southeast direction of Beijing and around 50km far. Meanwhile, the city is just 100km far from the important seaport in Northern part of China named Xingang port. Here we have convenient traffic conditions, welcome to visit our factory and procurement.