Product Description
High Strength Grinding Glass Beads Product Description
Grinding Glass Microsphere
1. To select glass beads in types, sizes and quantity in accordance with viscosity, rigidity and dispersal of the grinded materials.
2. To clean glass beads and mill's inside before the grinding processed.
3. To input the grinded materials firstly and a curtain amount of glass beads later. To add continuously glass beads till 70%~80% of the mill is full.
4. To forbid to keep glass beads funning with little grinded material for a long time, as the glass beads inside the mill are easily broken at high speed operation.
5. To add new glass beads to ensure the quality and efficiency of grinded materials.
High Hardness Mechanical Grinding Glass Beads are mainly used for the disperser, grinding media of industries, such as coloring, paint, ink, coatings, resins, chemical engineering, with the advantages of smooth surface, even size, high hardness, good chemical stability. Thanks to the characteristics of heat-resistant, wearable, compression strength, the filling-type bead could be used to improve glass fibre reinforced plastic, rubber, and so on.
The glass bead can be produced based on the standard of countries or areas, such as EN1423/1424, AASHTO M247, BS6088, JIS R3301 and KS L2521 etc.
Application of Glass Beads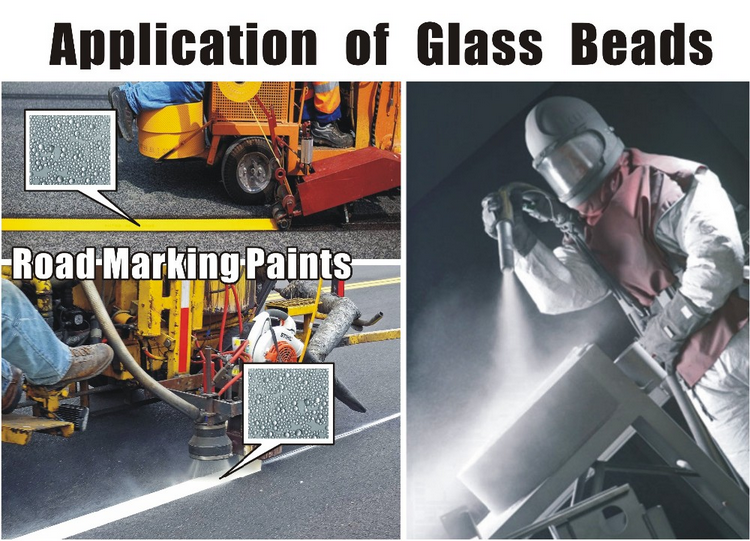 1. Road mark refractive index glass microsphere
When driving at night, the headlights light on the graticule of glass microsphere. The glass microsphere can make the light of car-light to reflect parallel, and make the driver distinguish the direction in order to improve driving safety. For glass microsphere of various gradations, when the top big sphere is worn, the appeared bottom small sphere can be used continuously.
2. Metal cleaning and Polishing
The glass microsphere made from sodium lime glass has good chemical stability, certain mechanical strength and hardness. Therefore, it is more superior to be used as abrasive material than to be used as other abrasive material.
3. Military pneumatic shot blast
It is used for cleaning the turbine, blade and axle of the airplane engine.
4. It is used for deluxe photetch decoration, filler and reinforcement.
It is used in chemical industry. It is used as filler and reinforcement of glass microsphere in production.
Generally speaking, glass microsphere is widely used, with strong usability. New technological field will be developed constantly.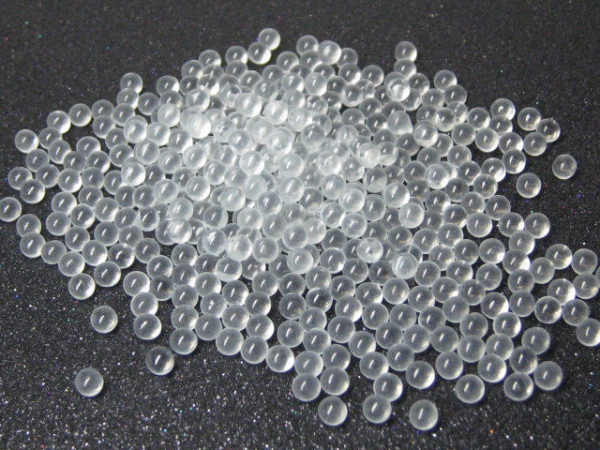 High Strength Mechanical Grinding Glass Beads