Reflective Glass Beads
During production of paints, qualified glass beads will be mixed into them as certain proportion required by standards.Certain proportion glass beads will be dropped on during application of paint on road, which has been mixed with glass beads, before they are dry. Under the effect of gravity of glass beads itself, the glass beads will inlaid into paint by part of their surface. When the car light attaches such kind of road marking lines, the light will be reflected back to the eyes of driver to increase driving safety at night.
The glass bead can be separated as intermix beads and drop on beads according to the usage of them, and also can be devided as moisture-proof beads, adhesive coating beads and dual-coated beads.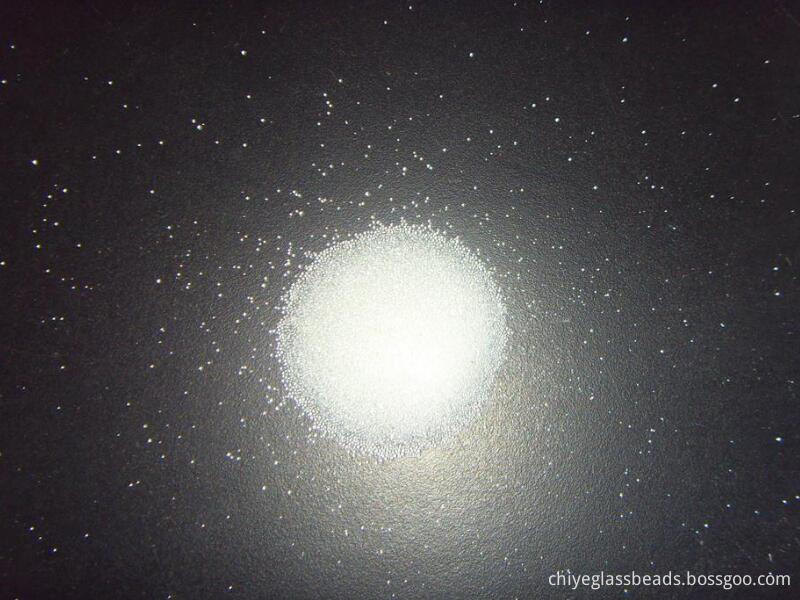 Glass Beads Usage
1. Glass beads are widely used as a new type of material in various fields of medical devices and nylon, rubber, plastics, aerospace, etc. such as, filling additives, enhancers, etc.
2. Glass Beads for Road Marking can improve visibility of the traffic markings and road signs and supply safer night driving conditions.
3. Glass bead as peening and additives material for industrial action can be used in the mold surface and the metal surface, the surface is neither damaged, and improve accuracy of the work piece. Such as:hardware for metal, plastic, jewelry, and other objects of precision casting cleaning and polishing, commonly used at home and abroad.
4. Glass beads for crafts, glass sand and colored glass beads are the ideal materials for garment printing, garment heat transfer, Christmas trees decoration, artificial fruit, artificial flowers, handicrafts surface decoration, manufacturing hourglass.
5. High refractive index glass beads are necessary materials for reflective fabric, reflective coatings, chemical coatings, advertising materials, clothing materials, reflective film, reflective fabric, reflective signs marking, airport runways, hats, bags, land and air rescue supplies, personnel wearing at night-time activities.
6. Glass sand appears to be small irregular granular, used for glass surface decoration, such as glasses, vase, lampshade, the glass sand baked with the 520-580 degrees is welded with the glass work piece together, forming a convex solid surface.
This Drop-on Glass Microspheres is manufactured according to the Canada Standards.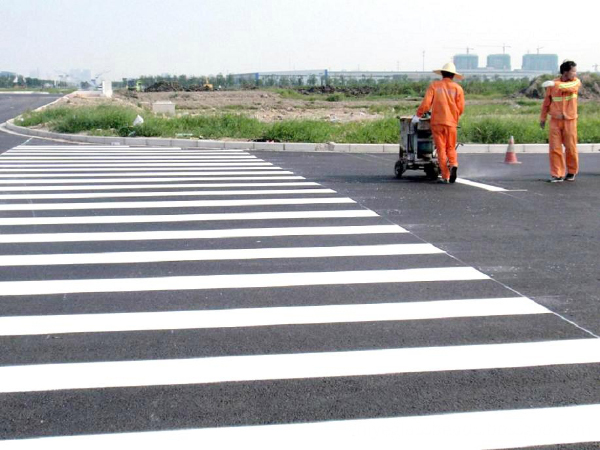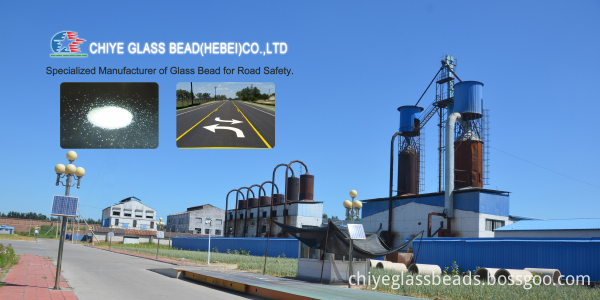 Chiye Glass Bead (Hebei) Co., Ltd, which was set up in 1998, is the biggest and specialized supplier of glass bead for road reflectivity in China now. It locates in Langfang city that is 50 kilometers far from southeast of Beijing, and around 100 kilometers far from Xingang port of China.
The company owns 28 glass bead production lines for producing various glass beads with annual output of 100.000MT. ISO9001 Quality management system and IS014001 Environment management system certified.
The Brand of our glass bead "Chiye" has been recognized as "Famous Brand" through continuate technological innovation & accumulation of productbn experience of years. Our glass beads have been certified as qualified product by National Center for Quality Supervision & Inspection of Traffic Safety Facilities, and recognized as "Well-known Famous Product of China". "Chiye" Brand is the "Famous Brand of Hebei Province.
We obtained CE certificate in September of 2005 and KS certificate in December of 2006. Our products have been exporting to more than fifty countries and areas including US, Canada, UK, France, Spain, Denmark, Korea, India etc.
We keep our tenet of sincere communication and priority quality, and we focus on providing excellent service and product to customers. We genuinely hope we can start cooperation with your esteemed company under the basis of mutual-benefit and promote mutual-development.