Product Description
Bs6088a/b High Reflective S-Brilliance Glass Beads
The visibility of a pavement marking is determined by the amount of light reflected off the marking`s surface to a driver`s eye. During daylight hours, marking visibility is achieved through light from the sun striking the marking surface and scattering in all directions, some of which reaches the driver`s eyes. However, in dark environments at night (without roadway lighting), vehicle headlamps produce most of the light striking a pavement surface, and therefore the retroreflective properties of the pavement marking govern the amount of light that reaches the driver`s eyes.
This kind of glass beads are processed from special glass raw-materials. The refractive index is between 1.57 and 1.60. Its` reflective performance is superior to those glass beads adopted from architectural glass with same roundness and particle size. And the roundness and particle size can be customized according to requirements.
The glass bead can be produced based on the standard of countries or areas, such as EN1423/1424, AASHTO M247, BS6088, JIS R3301 and KS L2521 etc.
BS6088A Standards S-Brilliance Glass Beads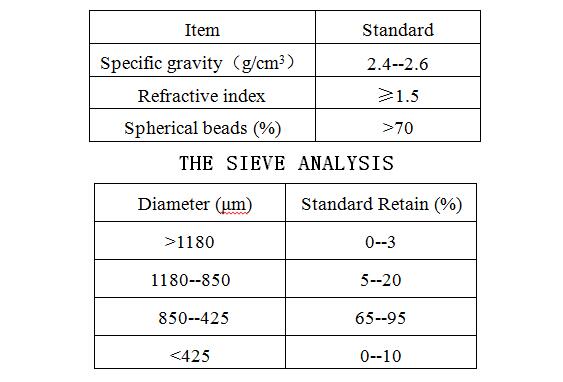 BS6088B High Reflective S-Brilliance Glass Beads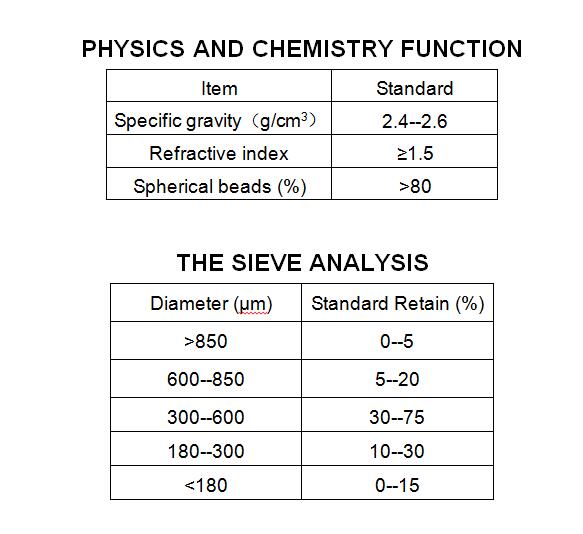 Chiye Glass Bead (Hebei) Co., Ltd, which was set up in 1998, is the biggest and specialized supplier of glass bead for road reflectivity in China now. It locates in Langfang city that is 50 kilometers far from southeast of Beijing, and around 100 kilometers far from Xingang port of China.
The company owns 28 glass bead production lines for producing various glass beads with annual output of 100.000MT. ISO9001 Quality management system and IS014001 Environment management system certified.
The Brand of our glass bead "Chiye" has been recognized as "Famous Brand" through continuate technological innovation & accumulation of productbn experience of years. Our glass beads have been certified as qualified product by National Center for Quality Supervision & Inspection of Traffic Safety Facilities, and recognized as "Well-known Famous Product of China". "Chiye" Brand is the "Famous Brand of Hebei Province.
We obtained CE certificate in September of 2005 and KS certificate in December of 2006. Our products have been exporting to more than fifty countries and areas including US, Canada, UK, France, Spain, Denmark, Korea, India etc.
We keep our tenet of sincere communication and priority quality, and we focus on providing excellent service and product to customers. We genuinely hope we can start cooperation with your esteemed company under the basis of mutual-benefit and promote mutual-development.