Product Description
During production of paints, qualified glass beads will be mixed into them as certain proportion required by standards.Certain proportion glass beads will be dropped on during application of paint on road, which has been mixed with glass beads, before they are dry. Under the effect of gravity of glass beads itself, the glass beads will inlaid into paint by part of their surface. When the car light attaches such kind of road marking lines, the light will be reflected back to the eyes of driver to increase driving safety at night.
The glass bead can be separated as intermix beads and drop on beads according to the usage of them, and also can be devided as moisture-proof beads, adhesive coating beads and dual-coated beads.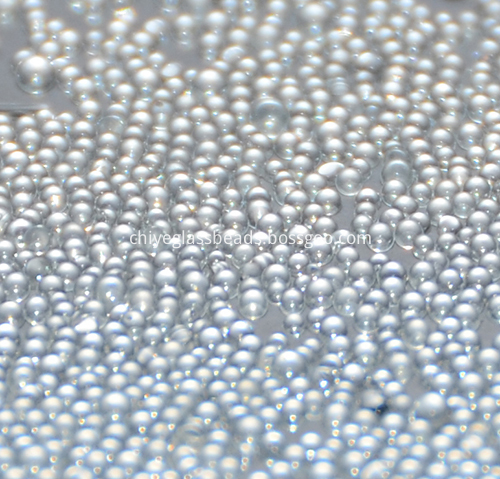 Our company mainly manufactures Drop-on Glass Beads, prermix Glass Beads ,Blasting Glass Beads, Grinding Glass Beads and other reflective glass beads.
Our Certificates to Guarantee the Quality:
CE Certificate of Europe
JIS Certificate of Japan
KS Certificate of Korea
Batch-Production Certificate of Transport Department
Langfang Well-Known Trademark Certificate
Hebei Well-Known Trademark Certificate
ISO14001 Certificate
ISO9001 Certificate
Passed CE Authentication in 2005
Member of CACEM
Environmental Management System Certificate
Quality Management System Certificate
Meanwhile, the glass bead can be produced based on the standard of countries or areas, such asEN1423/1424, AASHTO M247, BS6088, JIS R3301 and KS L2521 etc.
we sincerely welcome domestic and foreign friends to visit our company and Chiye wishes to cooperate with you and win the future together.